This article is brought to you by 7-Eleven. Find the best local fuel price. Lock it in with their savvy fuel app.
The first wireless "car phone" operated from a truck in St Louis, Montana in 1946.
The wireless phone swept through the trucking industry, understandably, to keep drivers in contact with their destination. By 1965, it had spread to consumers, but there were so few channels available you had to wait 30 minutes to place a call, according to AT&T. It was still a technological marvel.
Skip forward to today, and our cars and our phones are seamlessly integrated into each other and our lives.
Not only that — cars have learned a few more tricks along the way.
Here are our top tech trends in cars:
10. Flying Cars
This awesome tech only gets spot number 10 because we're not quite there yet. If the aptly named "Flying Car Blues" is anything to go by, it might be a little while.
But it is on its way.
The self-dubbed "sports car of the Sky," the Airspeeder Mark I, created by Australian startup Alauda, is said to be the world's first flying racing car. It's an absolute beauty.
9. Self-driving cars
There are still a lot of issues around the race to launch self-driving cars for everyone, everywhere. Beset by reports of car accidents and shrouded in ethical dilemmas, the self-driving car is not quite ready to sit in everyone's drive way. The tech has still come incredibly far and earn a spot on the list.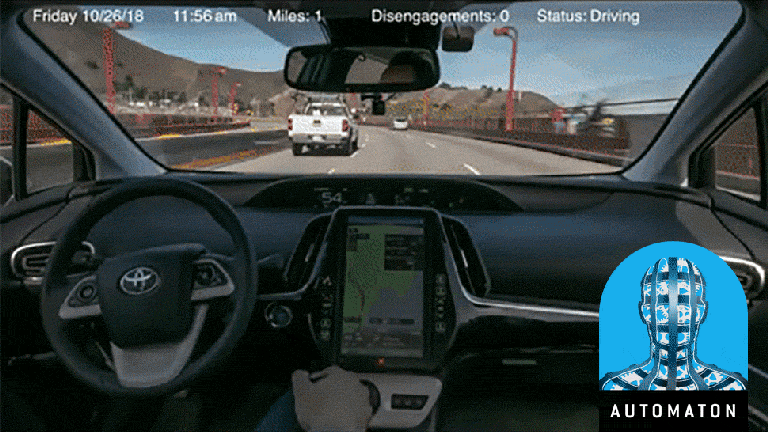 8. AI cruise control and smart parking
The fact that this technology is already here makes it a cut above the rest.
On the journey to completely autonomous vehicles, we have adaptive cruise control and smart parking to give more control over to your car.
Adaptive cruise control operates by slowing and speeding up your car to maintain distance from the vehicle in front. Previously the car would just maintain a constant speed — great for the open road, but not great if someone suddenly merges in front of you.
Smart parking uses sensors on the car to reverse parallel park your car into the perfect spot. Great for city drivers.
7. Voice control
Increasing safety by reducing distractions — this one is a no brainer for the modern car.
With the rise of smart devices, we're getting much better at talking to, well, stuff. And all our smart devices are getting better and better at understanding what we want and taking action fast. From looking up directions, to changing songs on the radio, the progression of smart voice control is making this tech part of our everyday lives. Mercedes have even released their own interface at CES 2019, so you can say "Hey, Mercedes" to interact with your digital dashboard.
6. A 48-inch in-dash display
It's a cinematic experience in your car.
This isn't something I feel I've been missing from my driving experience, but nevertheless, Chinese car manufacturer Byton has developed the M-Byte with a 48-inch screen PLUS an 8-inch tablet in the middle of the steering wheel.
The car is not yet available but are due for production later in 2019.
5. Albert
Albert is McLaren's new Hyper GT and its fastest car to date with 403km/h capability. The technology that goes into this superfast car is phenomenal. It contains a hybrid powertrain with over 1,000 horsepower.
In case you're wondering, it was named after Albert Drive in Surrey, UK where Noble Motorsport Ultima GT3 chassis was developed for the original F1.
4. EVs
Electronic vehicles (EVs) just keep getting better with Cadillac releasing its new electric SUV that will rival Tesla's Model X SUV. The previews show a sleek exterior in keeping with the luxury brand with a unique electric platform that will set the bar.
The constantly improving tech for EVs means that you can go further on your battery before recharging. Many EVs can go about 320kms before a recharge, while the Tesla Model S can travel a whopping +500kms.
3. All your devices. Integrated.
Alexa, tell my smart oven to start cooking dinner, I'm on my way home.
The first car to get Alexa was the Ford Fusion Energi in 2017. Now high-end cars like BMW's, Rolls Royce and so on are integrating via an Open Mobility Cloud that means your devices, like Alexa and Google Home, can all sync up.
Sure, your car isn't about to start cooking you dinner (yet) but the more your devices connect, the more seamlessly your home and the rest of your world will connect.
2. Cars as theme parks
This one may not be for the drivers, but it is one for the early adopters.
Audi has partnered with startup holoride to entrench the full VR experience by integrating the motion of the car. The best part is, any car will do. Launched at CES 2019, passengers can play games like the Avengers' Iron Man or Guardians of the Galaxy, and it uses the motion of the car to feel like you're really moving through the game. Genius.
According to holoride's website, it can even reduce motion sickness. Sign me up.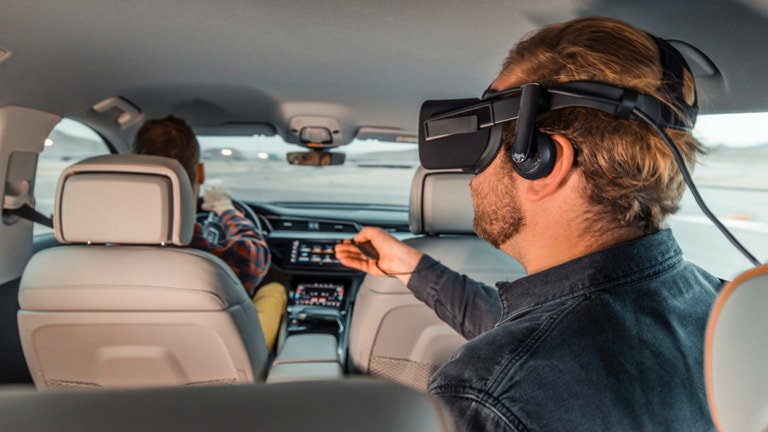 1. A moving living room
The latest tech trend won't be not a car at all.
Car interiors are due for an overhaul. Even the most spacious SUV can't compete with these mini-living rooms that futurists project will get us from A to B.
Let the car drive you, sit back and relax while you watch a show, play games, or entertain.
BONUS ITEM: Okay, it's technically not a car. But haven't we all been waiting for something like this to exist.
---
*This article was originally published on Gizmodo Australia. Click here to read the original article.