Detroit, Michigan is synonymous with violent crime.

But according to this infographic posted on homesecurity.net, there are many cities with worse crime rates.
Anchorage, Alaska is listed among them. Who knew?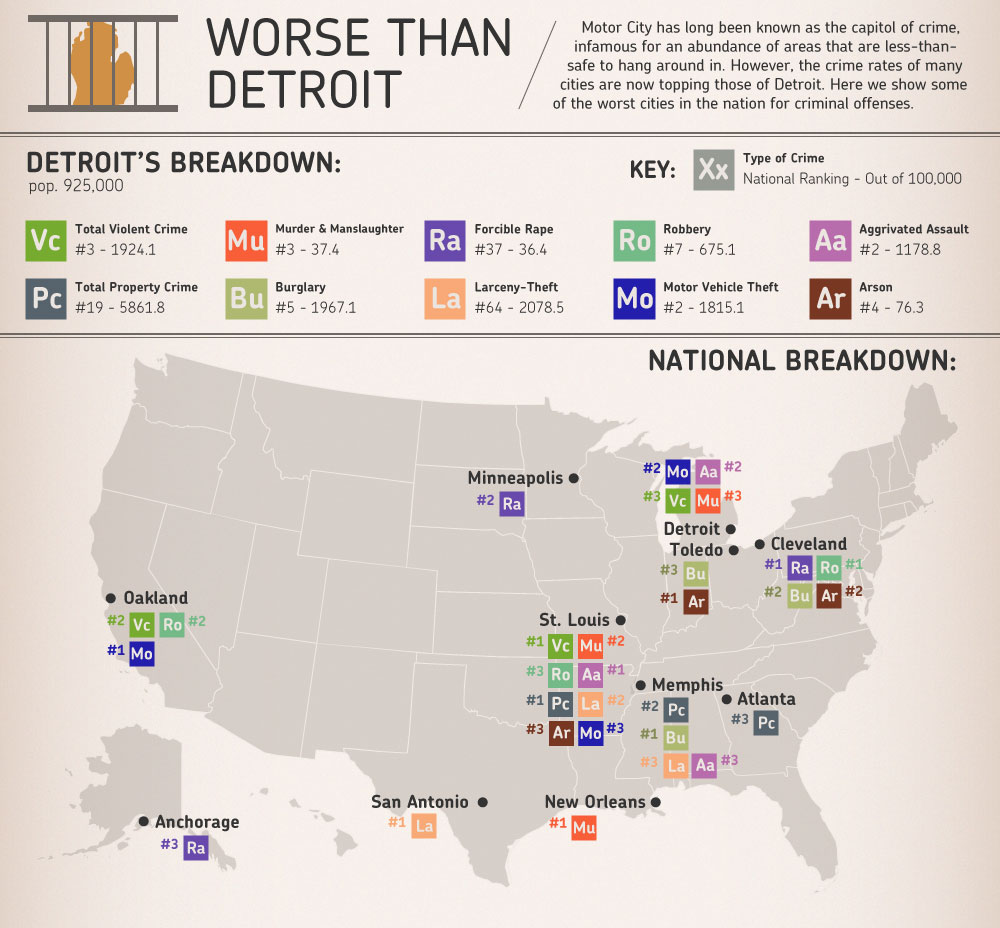 NOW WATCH: Briefing videos
Business Insider Emails & Alerts
Site highlights each day to your inbox.
Follow Business Insider Australia on Facebook, Twitter, LinkedIn, and Instagram.