Buda Mendes/Getty Images
Lorde.
This week, Lorde and The xx remixed tracks from their respective 2017 albums, and Vampire Weekend's Rostam Batmanglij released his first solo album.
Here are the 5 best songs from the past week that you can stream right now:
The xx's 2016 single 'On Hold' found the English trio sampling Hall & Oates to forge the most upbeat and accessible song of its career. In a new remix of the song, Jamie xx, the band's producer, breaks the track down into fragments and recombines them in the form of a jittery and electric house track.
Sounding like an unhinged, lo-fi Steely Dan, psych-pop artist Ariel Pink waxes nostalgic on the funk-influenced 'I Wanna Be Young,' a standout track from his 11th studio album, 'Dedicated to Bobby Jameson.'
The ex-Vampire Weekend member Rostam Batmanglij's first solo LP 'Half-Light' doesn't come anywhere near the greatness of his former group's three albums, but his song 'Don't Let It Get To You' does show flashes of that same pop-rock brilliance.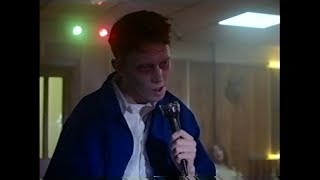 English singer-songwriter Archy Marshall (King Krule) seems to channel The Clash, one of Britain's great punk-rock bands, on 'Dum Surfer,' an emphatic track with hazy, guitar-led production and a surrealist music video.
Business Insider Emails & Alerts
Site highlights each day to your inbox.
Follow Business Insider Australia on Facebook, Twitter, LinkedIn, and Instagram.